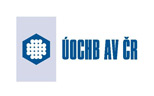 Description and mission
The Institute carries out fundamental research in organic chemistry, biochemistry and related disciplines, focusing in particular on medical and environmental applications. The mission of the Institute is independent basic research (with the purpose to collect new knowledge) in organic chemistry and biochemistry, and molecular oriented disciplines related to organic chemistry and biochemistry, with strong emphasis on the application of the results in practice.
Research Areas
Bioorganic and Medicinal Chemistry
Biochemistry and Molecular Biology
Organic Synthesis
Chemistry of Natural Products
Spectroscopy and Physical Organic Chemistry
Computational Chemistry
Excellence in research leads to excellence in technology transfer
Over almost 60 years of the existence of the institute, there have been numerous projects successfully transferred from basic research into commercial practice. An example is given in the figure below which includes also the most successful discovery of novel antiviral drugs coming from the laboratory of prof. Antonín Holý and developed by long term partner – US biotech company Gilead Sciences.
Interest to collaborate
There is continuous development of new molecules, new approaches in many fields of research at the institute and we are happy to establish new collaborations with commercial partners. The tech-transfer is organized through our daughter company IOCB TTO s.r.o., www.iocb-tto.cz or info@iocb-tto.cz