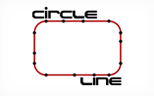 Circle Line Associates is a young and dynamic company, active in the market of innovation in biotech and pharmaceutical industries. The company is active in Czech Republic and in Switzerland trough its association with Swiss based company Svobi Associates GmbH.
The main focus is on sourcing of innovative products and technologies and their transfer or translation into industrial technologies and marketed products.
For this purpose the company principals and associated experts has proven track record in biotech and pharmaceutical development project management and contacts with key players in the market as well as investment companies.
Our expertise
Project Management from post discovery up to phase II
Novel dosage forms, injectable and ointments
Policy for IP creation and governance
Product positioning and differentiation
Oncology, infectology, dermatology
Quality management and regulatory support in research and development
Activity of Qualified Person in contract
Our policy
Individual Approach
Flexibility
Responsibility