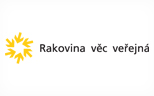 This Foundation was founded in the town of Olomouc in 1997. It helps finance research of new antitumour drugs and diagnostics of cancer in the Laboratory of Experimental Medicine attached to the Paediatric Clinic of the Faculty Hospital in Olomouc.
The scientific activities of the Foundation take place in the Laboratory of Experimental Medicine, and are supported by the Academy of Sciences of the Czech Republic and by the Palacký University in Olomouc.
Since 2001, the Foundation has been organising social events for its partners and the general public.
Income from these events is given to the "Rakovina věc veřejná" Foundation's account.
Foundation's Mission
The "Rakovina věc veřejná" Foundation focuses on supporting the following areas:
research and development of new antitumour drugs
predictive and experimental oncology
diagnostics and treatment of malignant tumours
education and further education of experts (postgraduate studies)
help for children with haemato-oncological diseases in cooperation with the ŠANCE Association
dissemination of information concerning cancer, prevention and promotion of healthy lifestyles
publishing activities
Foundation's Successes
The Laboratory of Experimental Medicine in Olomouc, which is supported by the Foundation, has the best results in the research of antitumour drugs and diagnostics of oncological tumours in the Czech Republic. The statistics are specifically favourable for genetic examination of patients with breast cancer.
As the first laboratory in Moravia, it obtained the international accreditation provided by the Czech Accreditation Institute. It is the only laboratory in the Czech Republic where diagnostics of lung cancer genetic modifications takes place. This genetic examination method was first introduced into clinical practice in the USA in 2005 and – around the same time – in the Laboratory.
It pursues active cooperation with similar laboratories and university research teams in both Europe and the USA.
Our Vision
To become the most important foundation among the foundations active in the field of the cancer prevention and treatment in the Czech Republic.
In cooperation with media partners, to increase the visibility of the Foundation and raise public awareness of this critical area. To bring together the activities of top-level professional laboratories and departments aimed at the struggle against oncological diseases.
To establish a top-level diagnostic and oncological centre in Olomouc